School Games
The School Games Mark is a National Award Framework overseen and developed by the Youth Sport Trust and Sport England. The Mark rewards schools for their commitment to and development of competition, school sport, physical education and physical activity.
There are 4 School Games Mark Awards including Bronze, Silver, Gold and Platinum.
The School Games Mark Criteria for 2019/20 can be found here.
The Application Window for 2019/20 is:
6th MAY - 5th AUGUST
To apply for a School Games Mark schools MUST be registered to www.yourschoolgames.com
Congratulations to all schools who have achieved their School Games Mark Award for 2018/19!
Please see the table below showing your award: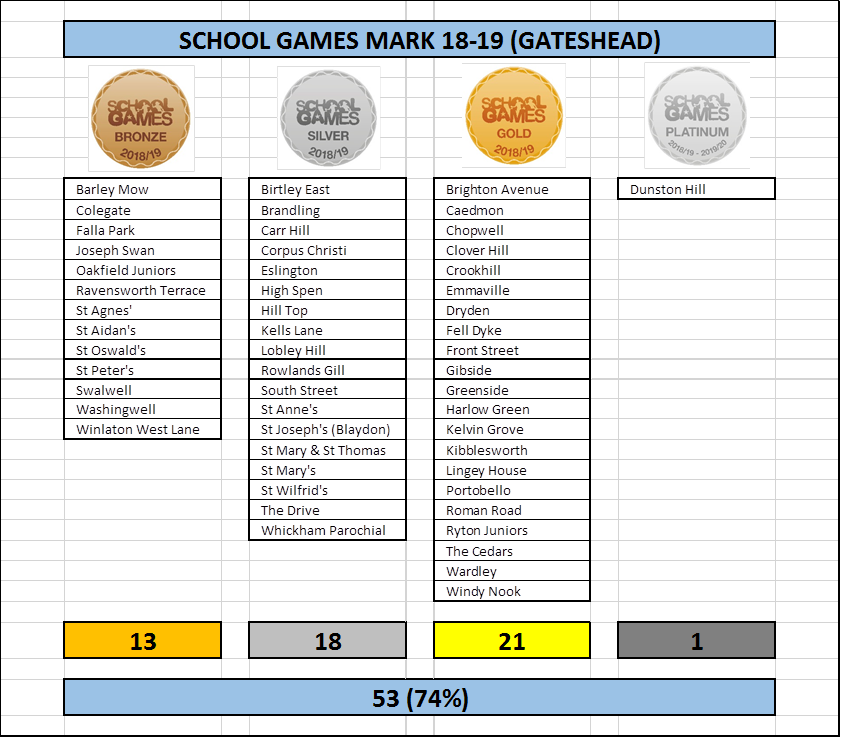 Congratulations also to the first school to be awarded PLATINUM - Dunston Hill!
Access your School Games digital celebration pack for 2018/19 below:
Platinum:
Gold:
Silver:
Bronze: